Back to Rental Rates
---
Offices for Rent in Central
The Center
---
99 Queen's Road Central Hong Kong
$55.00 - $83.00
per sq ft
Asking Rent HK$ per sq ft
Disclaimer
Units available: 1,579 - 25,412 sq ft
Service Charge (HK$): 9.05 per sq ft
Efficiency Rate : 70 %
Specifications
Year of completion:

1998

Building height:

73 storeys

Typical size floor plate:

25,000 sq ft

Ownership:

Strata Titled

On-site car parking:

Yes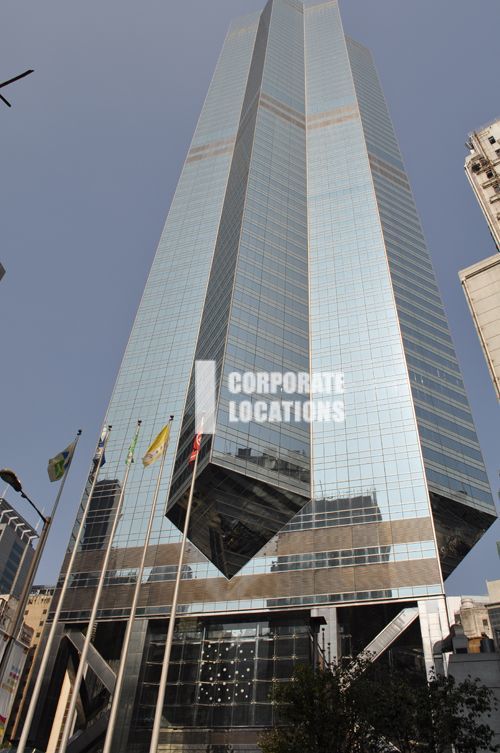 $55.00 - $83.00
per sq ft
Asking Rent HK$ per sq ft
Disclaimer
Units available: 1,579 - 25,412 sq ft
Service Charge (HK$): 9.05 per sq ft
Efficiency Rate : 70 %
Specifications
Year of completion:

1998

Building height:

73 storeys

Typical size floor plate:

25,000 sq ft

Ownership:

Strata Titled

On-site car parking:

Yes
Typical Floorplan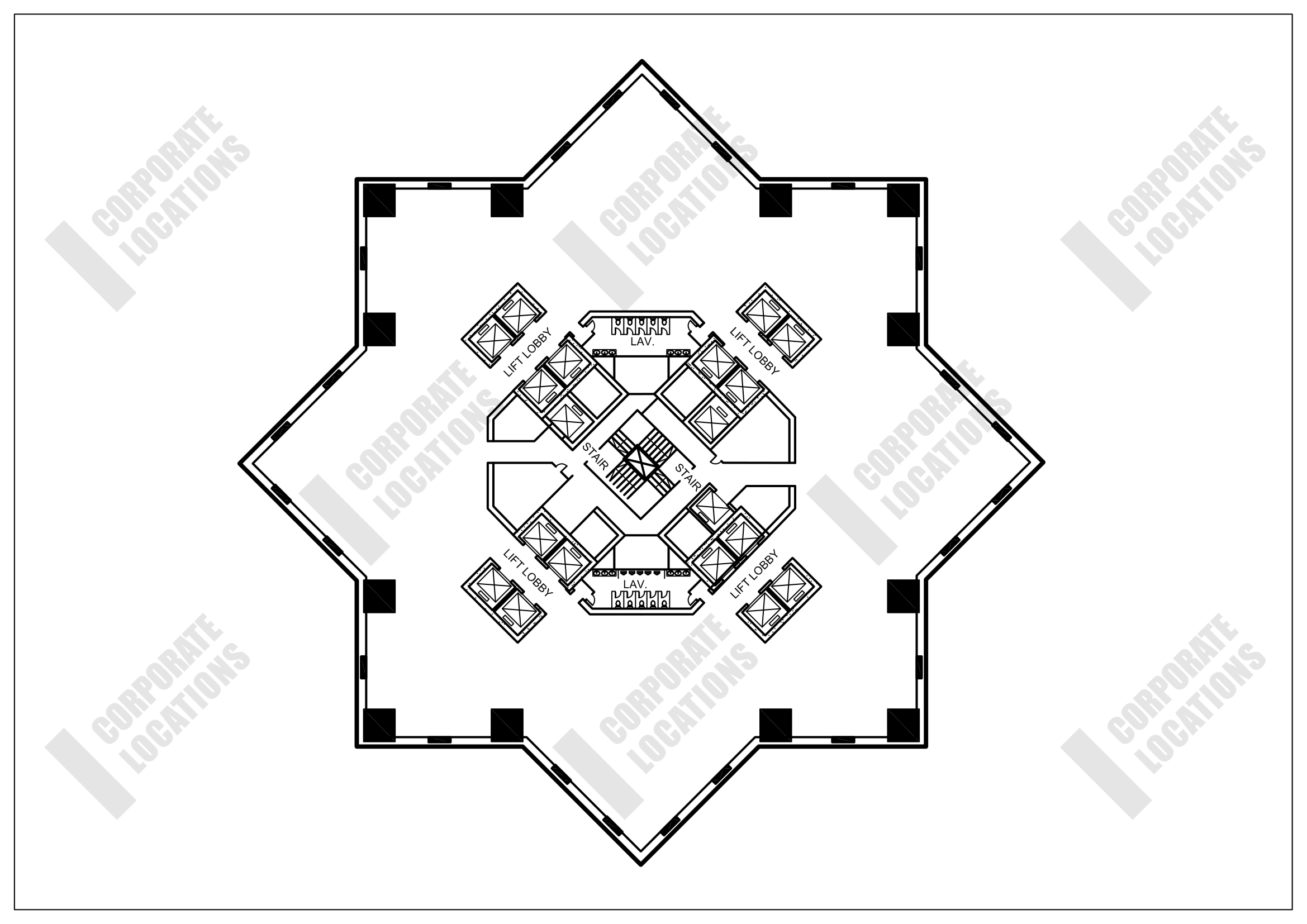 Features

Raised flooring
Column-free space
16 passenger lifts & 6 cargo lifts
AC Supply Hours: 8.00am - 7.30pm Mon - Fri
AC Supply Hours: 8.00am - 1.00pm Saturdays


Current Occupiers Include

Moody"s Analytics Limited, Vanguard Investment Hong Kong Limited, DBS Bank Hong Kong Limited, China Unicom (Hong Kong) Limited, China Mobile Limited, Fidessa Limited
47 units available
Size
sq ft


Fitted
/ Bare


Asking Rate
Negotiable


Date of
Availability


Gross Rental per month
HK$ / Negotiable


1,579
Bare
$70.00 psf
Immediate
$110,530
1,579
Bare
$70.00 psf
Immediate
$110,530
1,623
Bare
$70.00 psf
Immediate
$113,610
1,746
Bare
$83.00 psf
Immediate
$144,918
1,763
Fitted
$65.00 psf
Immediate
$114,595
1,763
Fitted
$65.00 psf
Immediate
$114,595
1,825
Bare
$55.00 psf
Immediate
$100,375
1,919
Bare
$70.00 psf
Immediate
$134,330
| | | | | |
| --- | --- | --- | --- | --- |
| 1,920 | Fitted | $65.00 psf | Immediate | $124,800 |
| 1,958 | Fitted | $73.00 psf | Immediate | $142,934 |
| 1,965 | Bare | $83.00 psf | Immediate | $163,095 |
| 2,012 | Bare | $73.00 psf | Immediate | $146,876 |
| 2,012 | Fitted | $75.00 psf | Immediate | $150,900 |
| 2,054 | Bare | $70.00 psf | Immediate | $143,780 |
| 2,224 | Bare | $70.00 psf | Immediate | $155,680 |
| 2,224 | Bare | $73.00 psf | Immediate | $162,352 |
| 2,264 | Fitted | $83.00 psf | Immediate | $187,912 |
| 2,418 | Fitted | $75.00 psf | Immediate | $181,350 |
| 2,425 | Fitted | $65.00 psf | Immediate | $157,625 |
| 2,425 | Bare | $70.00 psf | Immediate | $169,750 |
| 2,486 | Fitted | $70.00 psf | Immediate | $174,020 |
| 2,487 | Bare | $55.00 psf | Immediate | $136,785 |
| 2,487 | Bare | $70.00 psf | Immediate | $174,090 |
| 2,487 | Fitted | $65.00 psf | Immediate | $161,655 |
| 2,487 | Fitted | $70.00 psf | Immediate | $174,090 |
| 3,545 | Fitted | $65.00 psf | Immediate | $230,425 |
| 3,758 | Bare | $75.00 psf | Immediate | $281,850 |
| 3,758 | Fitted | $73.00 psf | Immediate | $274,334 |
| 3,758 | Fitted | $75.00 psf | Immediate | $281,850 |
| 3,784 | Bare | $70.00 psf | Immediate | $264,880 |
| 3,884 | Fitted | $60.00 psf | Immediate | $233,040 |
| 4,183 | Fitted | $75.00 psf | Immediate | $313,725 |
| 4,217 | Fitted | $70.00 psf | Immediate | $295,190 |
| 4,362 | Bare | $55.00 psf | Immediate | $239,910 |
| 4,445 | Bare | $75.00 psf | Immediate | $333,375 |
| 4,712 | Fitted | $75.00 psf | Immediate | $353,400 |
| 4,713 | Fitted | $70.00 psf | Immediate | $329,910 |
| 6,198 | Fitted | $55.00 psf | Immediate | $340,890 |
| 6,244 | Fitted | $75.00 psf | Immediate | $468,300 |
| 6,317 | Bare | $55.00 psf | Immediate | $347,435 |
| 6,605 | Fitted | $76.00 psf | Immediate | $501,980 |
| 7,115 | Fitted | $75.00 psf | Immediate | $533,625 |
| 7,974 | Fitted | $75.00 psf | Immediate | $598,050 |
| 12,591 | Bare | $75.00 psf | Immediate | $944,325 |
| 24,858 | Fitted | $70.00 psf | Immediate | $1,740,060 |
| 25,204 | Bare | $70.00 psf | Immediate | $1,764,280 |
| 25,412 | Fitted | $60.00 psf | Immediate | $1,524,720 |
Description of The Center - Offices for Lease
Premier offices for rent on the Eastern edge of Central Hong Kong
This 80-storey office tower is one of the tallest commercial buildings in Hong Kong built in 1998. Typical floor plate is around 25,000 sq ft with 70% efficiency is column free with raised flooring and under floor centralized air-conditioning. There are over 400 in-house parking spaces but Strata Title Ownership.
We Specialize in:
Hong Kong Office rentals, Commercial Property for rent, Finding the best office rental opportunities in Hong Kong, helping tenants find offices for rent in Hong Kong, advising tenants on Hong Kong office rental rates, co-working spaces, business centers, prime offices for lease, premium office space for lease, cheap offices to rent, flexible work space and All Office Rental Services
We cover all office buildings including:
Central
100 Queen's Road Central, 33 Des Voeux Road Central, 35 Queen's Road Central, 8 Queen's Road Central, 9 Queen's Road Central, Agricultural Bank of China Tower, AIA Central, Alexandra House, Bank of China Tower, CCB Tower, Central Tower, Cheung Kong Center, Cheung Kong Centre II, Chinachem Central I, Chuang's Tower, Edinburgh Tower, Entertainment Building, Gloucester Tower, The Landmark, Henley Building, Jardine House, LHT Tower, Manning House, Man Yee Building, New Henry House, New World Tower 1, New World Tower 2, Nexxus Building, One Exchange Square, One International Finance Centre, Prince's Building
Sheung Wan / Western District
Li Po Chun Chambers
Admiralty
Citic Tower, One Pacific Place, Three Pacific Place, Two Pacific Place
Search for all offices to rent in all districts and budget ranges through our Office Search tool or Building Index on our Home Page at www.corporatelocations.com.hk.
Contact us now for a full summary of offices for lease that match your specific office requirements by 'Requesting a Summary' or call anytime (Tel: +852 3752 3031 ) for a free consultation on your commercial property needs.
You might also be interested in these buildings
To request further information or arrange a viewing :
Eddie Chan
T +852 3752 3031
M +852 6620 1719
No agent fees payable by tenants